Mountain Youth and Community Theatre

MYACT is a 501(c)3 non-profit organization. ​It was formed with the merge of Sonora Children's Theatre and Meyer Hideout  to provide more opportunities for children, youth, and adults in our community to become involved in theatre, music, and dance. 

Board Members

Jessica Shapiro - President

Lisa Cathcart Randall - Treasurer

Bonnie Bettencourt

Brandon Russell

​Kandas Wright

Mountain Youth and Community Theatre Mission Statement:

This corporation has been formed for public purposes, to foster educational opportunities for children and adults of all ages in the performing arts, with a specific focus on theater, music, dance, voice and other arts.

Mountain Youth and Community Theatre ~ mountainyouthact@gmail.com ~ 14372 Cuesta Ct., Sonora, CA 95370 (209) 874-6408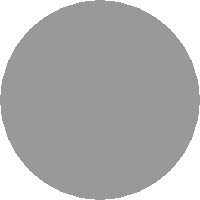 2004:

2005:

2006:

2007:

2008:

2009:

2010:

2011:

2012:

2013:

2014:

​2015:

2016:

The Chipmunks and the Chipettes

Hercules

A Charlie Brown Christmas

Newsies

A Charlie Brown Christmas

Annie, Jr.

Once on This Island, Jr.

Seussical, Jr.

Willy Wonka, Jr.

Aristocats Kids

Dear Edwina, Jr.

Veggie Tales Dinner Theatre

Into the Woods, Jr.

Beauty and the Beast, Jr.

Once on This Island

The Music Man, Jr.

The Little Mermaid, Jr.

Seussical

Aladdin,  Jr.

Singin' In The Rain

SHREK the Musical

James and the Giant Peach

​Legally Blonde, Jr.

Happily serving Tuolumne County since 2004


Meyer Hideout was Co-Founded by John Williams and Kyla Meyer in 2004. Kyla had a dream of bringing Musical Theatre to the youth of her community, and with the help of John Williams, she was able to make her dream a reality. The first summer brought bright new faces and lots of potential; and Hideout has not stopped growing since.

Kyla is a Twain Harte Native and has had a passion for the arts from the time she was a child. John Williams is the Owner and Lead Pharmacist at Bob's Greenley Pharmacy in Sonora, CA.  John has served as a Youth Director in various church programs, as well as a Past President of MYACT. 

Humble Beginnings:

​​

Times and faces have changed, but we will never forget our roots.